Adam Bird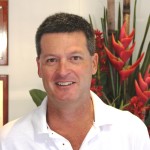 Director - Real Estate Agent, Licensed Stock & Station Agent and Auctioneer
Adam is a Licensed Stock and Station Agent and Auctioneer bringing over two decades' of experience to his role with Elders. Someone who can genuinely be described as a people person, Adam is a natural communicator who takes a genuine interest in every client.  After identifying qualified buyers, he sets himself the task to put together a property-specific marketing campaign.  Similarly, Adam works hard to negotiate optimal prices for his clients," My clients can depend on me to do my utmost for them."
Enthusiastic and energetic is how you would describe Adam in a few words.  Adam comes to Elders Real Estate from Inverell after falling in love with South West Rocks while visiting here with his family.  "I love the lifestyle on offer in this beautiful spot," Adam says, adding "as a sales agent at Elders, I'm in a position to help locals realise their property goals." Adam handles sales and purchases throughout the South West Rocks, Jerseyville and Hat Head regions.
Adam's commitment to delivering the best possible service is also evident when he's helping clients sell and buy property. Adam believes "vendors and purchasers deserve an agent who's reliable, dependable and determined to help, " and he follows through with tireless service.  With buyers, as with vendors, Adam is committed to "guaranteeing great service." Adam's client-focus means that he enjoys being part of Elders, noting "we're at the forefront of the industry because we bring new and exciting ideas to real estate while also taking a caring, ethical approach to real estate."
When Adam is not servicing his vendors or purchasers you will find him spending time with his wife and 3 teenagers, fishing and taking long walks along our pristine beaches.  "I still pinch myself everyday that I live in this beautiful spot."
I am fully accredited with Office Of Fair Trading Registration Certificate & Licence Number #0319654 & #272134. Should you wish to check on this please CLICK HERE for a link to Fair Trading Licence Check.
0265 666 666
02 65 666 300
0409 970 409