Shannon Ryan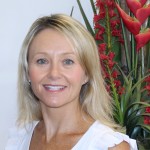 Licensed Real Estate Agent
"We want the process of renting, buying and selling to be the celebration it should be rather than the daunting process it often is today."
At Elders, we aim to be the best. We strive to shine in every area of our business, continually reinventing ourselves as we find better ways to achieve our clients' goals. We are a learning organisation. We regularly review our structure, systems and processes, asking ourselves "How can we improve our service to our clients?"
You could say we're high tech and high touch. We use technology to maximise results while continuing to offer excellent customer service. Our reputation is built on;
Integrity: you can rely on our advice
Communication: we market properties effectively
Customer Care: we value our clients and express this in our relationships
Results: we achieve superior results in every situation
To succeed as an organisation facing today's business challenges, we continually develop our people, refine our systems and upgrade our service standards. More importantly, we believe in the business of being human.
We value our clients and business partners, understanding that good working relationships need care and consideration. As we move forward and expand we continue to be enthusiastic, optimistic and grateful for your support.
I am delighted to work with the best and brightest people in the industry as we serve your real estate needs.
I am fully accredited with Office Of Fair Trading Registration Licence Number #20048906. Should you wish to check on this please CLICK HERE for a link to Fair Trading Licence Check.
02 65 666 666
02 65 666 300
02 65 666 666
After Hours: 02 65 666 666